DISCHARGE STATIONS, MANUAL BAG DISCHARGE STATION?
In some processes, only sacks or bags are delivered at the pouring point, instead of powder or granular material. In order to transfer these raw materials into the storage silos, special equipment according to the type of material are required. These are equipment where the material in the sack are discharged and then transported.
These equipment are in different types and constructions depending on type of transfer (vacuum or pressure), form of the material to be transferred (granular or powder).
Manual discharge bunkers – If manual sack discharge systems are used for transfer of micron-sized materials raising excessive dust, it should be equipped with a filter having suction feature to prevent dust raise. Otherwise, the operator pouring the product may be exposed to the dust in the environment. And this is of course not a healthy method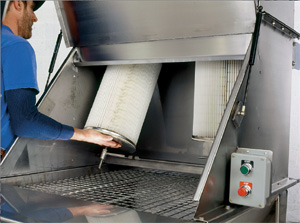 MANUAL DUMP STATION OPTIONS
Material: carbon steel, 304 L / 316 L stainless steel
Available with de-dusting filter or equipped for centralised dust suction
Filter element options: cartridges, round bags, elliptical bags
Filter surface from 3 to 22 m2 (32 to 237 sq ft)
Collecting hoppers with different capacity volumes
Support feet with possibility of height adjustment
Space-saving overall dimensions and compact user-oriented design
Built-in fan-operated, air jet-cleaned, maintenance-friendly dust collector..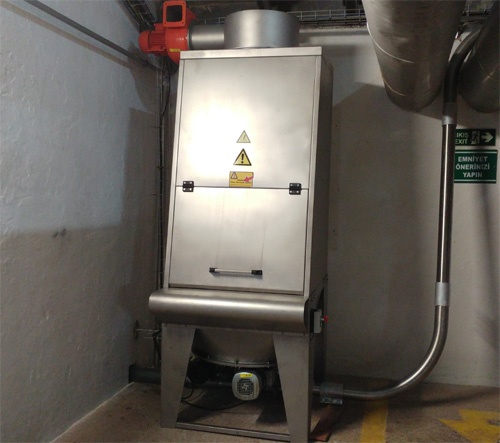 PRODUCTS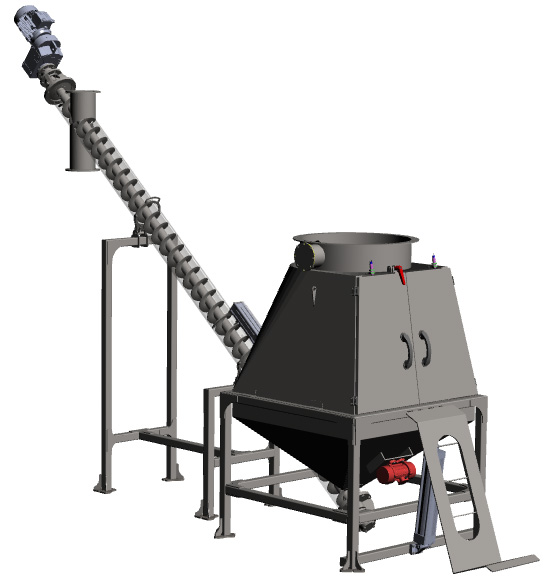 Easy and quick access to internal parts for cleaning
Built-in fan-operated, air jet-cleaned, maintenance-friendly dust collector
Space-saving overall dimensions and compact user-friendly design
Labels:

rotary valve producer, rotary valve price, rotary valve tecnichal draw ,manual dump station, manual bag emptier,manual bag emptier, mabual dump station
MORE